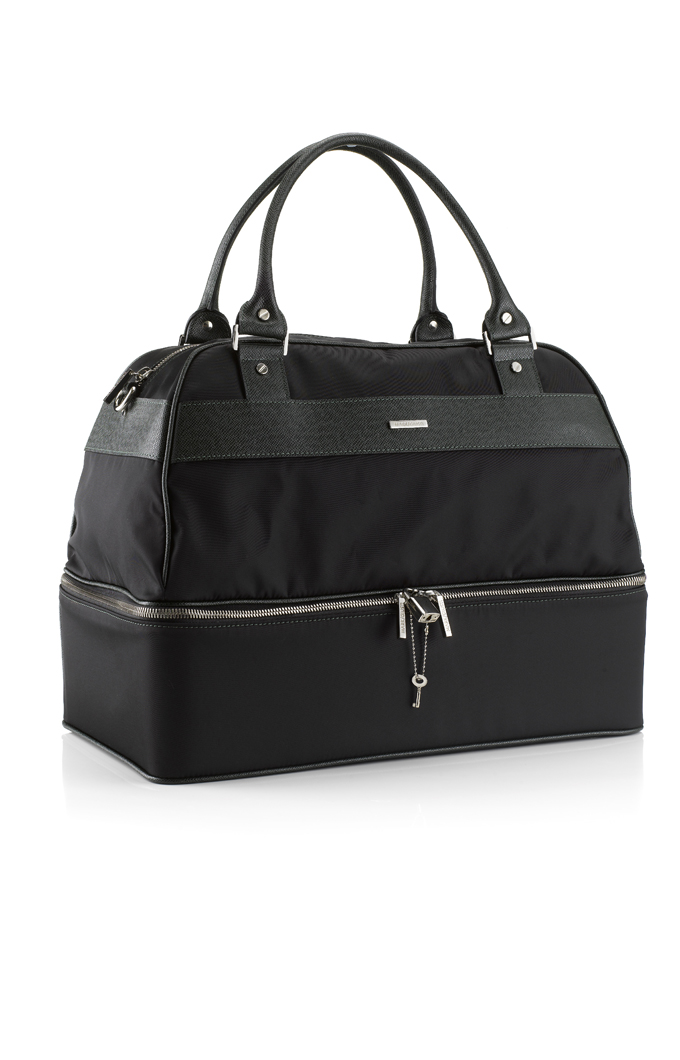 NEW IN
Mark Giusti
"ACTIVE" GYM BAG
BRING BACK TIME COLLECTION
To be active, it requires motivation but the chance to use your "Active" Gym Bag from the "Bring Back Time" collection should be all the motivation one needs. This luxury workout bag has been carefully designed to last. All leather trims, zips and hand carved metallic fittings have been sourced and produced by Italian Artisans thus reflecting the brands prime dedication to quality. When designing this gym bag, Mark / Giusti has made sure to consider simplicity and effortlessness but still maintain a man's stylish and sophisticated demeanor. There is an upper and lower compartment to keep your exercise clothes separate from your work ones which have two interior pockets and a zip. Inside, a customised shoe bag is included to keep your sport shoes separate too.
Size: Height: 37cm. Width: 46cm. Depth: 25cm.
100% Genuine Grained Calf Leather,detailing Trims.
100% Shower Proof Nylon Microfiber for main body
100% Cotton Sateen Lining.